Joe Thomas Has Hilarious Response to Browns Fans Trying to Dedicate a Week 1 Victory to Him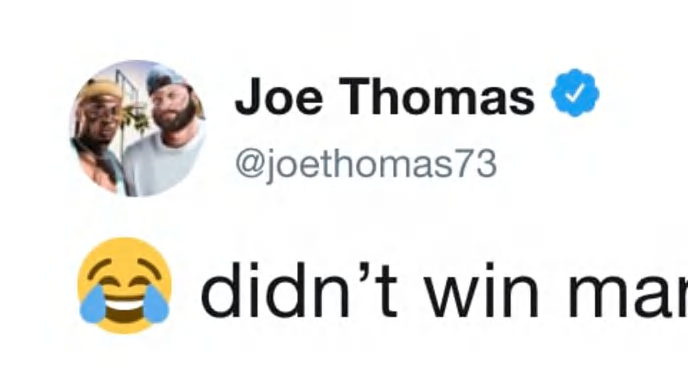 Joe Thomas was beloved by Cleveland Browns fans throughout the team's long stretch of horrendous football. He was the best player on their roster and was one of just a handful of offensive lineman to truly be adored by his fan base, despite the team's consistent struggles. Throughout Thomas' 11-year career, the team never started off a season with a Week 1 win.
With Thomas a few years removed from his playing days, and Cleveland finally on the come up, Browns fans want to continuously show their love for the former star by dedicating a Week 1 victory to Thomas in 2019. As nice of a gesture that is by Browns fans, Thomas had a hilarious response in replying to the Dawg Pound.
When reminded about Cleveland's inability to produce a Week 1 win during his tenure, Thomas took a playful jab, mentioning how the team didn't win very many games at all during his playing days.
Across Thomas's career with the Browns, the team went an embarrassing 48-128. No. 73 was a reliable starter showing up every Sunday and taking 10,363 consecutive career snaps, not missing a single game until 2017, his final go-around in the league.
Unfortunately the Browns could never yield a team that would succeed throughout Thomas's career in Cleveland. He's arguably one of the best players, at any position, to have never been treated to a postseason berth. With a résumé that features 10 Pro-Bowl's and six All-Pro honors, it's a shame that he never sniffed the playoffs, or even a Week 1 victory.
At least the former center can now look back and laugh as his team is sure to do some damage within the coming years. And it's pretty sweet to see that the fan base still wants to pay homage to one of the all-time greats in Cleveland.