JJ Redick Reveals Big Reason Why He Left 76ers for Pelicans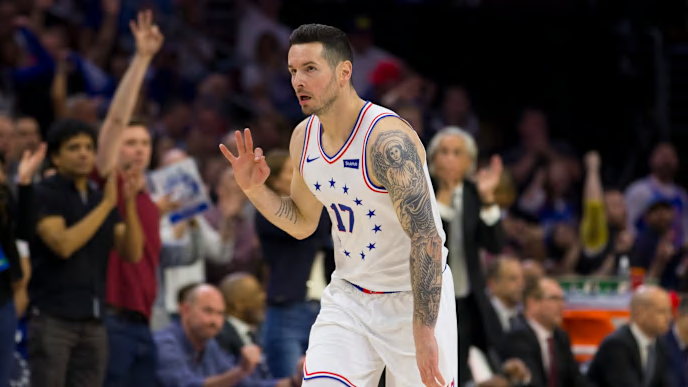 JJ Redick is no longer on the Philadelphia 76ers, and it turns out one of the biggest reasons why he left Philly is because of one of his former teammates.
Redick revealed on his podcast that Jrue Holiday persuaded the sharpshooter into joining the New Orleans Pelicans. Holiday, of course, is one of the most underrated players in the league as a two-way force.
Holiday was an All-Star in 2013 but has recently made his stamp on the league defensively, being selected to the All-Defensive First Team in 2018 and Second Team last year.
After Anthony Davis forced his way out of New Orleans, it was assumed that Holiday would be on the move as well, but after acquiring the Lakers' young talent, drafting Zion Williamson and signing both Redick and Derrick Favors, the Pelicans are looking to compete.
The Wild West could be even wilder next season, and the playoff hunt promises to be a barnburner. Redick will be a valuable contributor whether in the starting lineup or off the bench, shooting just under 40 percent from three last year and 41.3 percent for his career.