Jerry Jones Uses Bizarre and Bloody Metaphor to Describe Cowboys Contract Extension Talks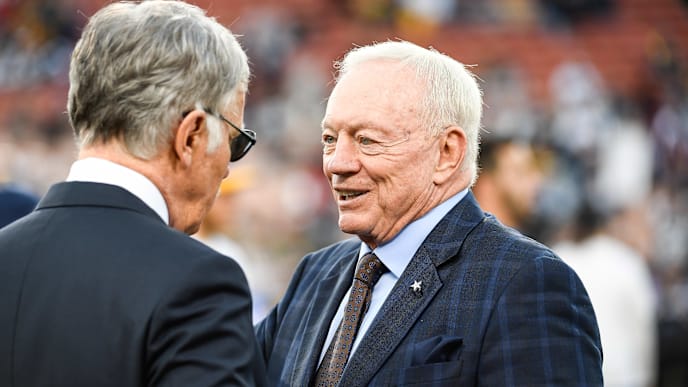 As well-known and accomplished as Jerry Jones is, the Dallas Cowboys owner has a habit of getting unnecessarily vague and cryptic at the worst times.
Jones has a lot on his plate right now, as running back Ezekiel Elliott, quarterback Dak Prescott, and wide receiver Amari Cooper are all angling for new contracts. When asked what's going through his head related to trying to keep everyone happy, Jones gave us a really confusing analogy that created more confusion than clarity.
Ah, yes! When I think of the difficulties of signing players to long-term contracts, I also think of car crash victims staggering into the woods and bleeding to death.
Really, who doesn't?
Prescott might have thrown a huge wrench into proceedings when he reportedly demanded $40 million per season, considerably more than the $32 million Phialdelphia Eagles quarterback Carson Wentz -- all but unanimously declared the better player -- got this same offseason.
Jerry is going to have to come up with another confusing, macabre metaphor to pacify the media before too long, because his quarterback isn't signing a deal anytime soon, his running back is currently in Mexico, and his wide receiver banged up his foot. All in a day's work in Big D.