Jason Kipnis Tweet About Reaction to Cubs Chant 4 Years After World Series Loss is Everything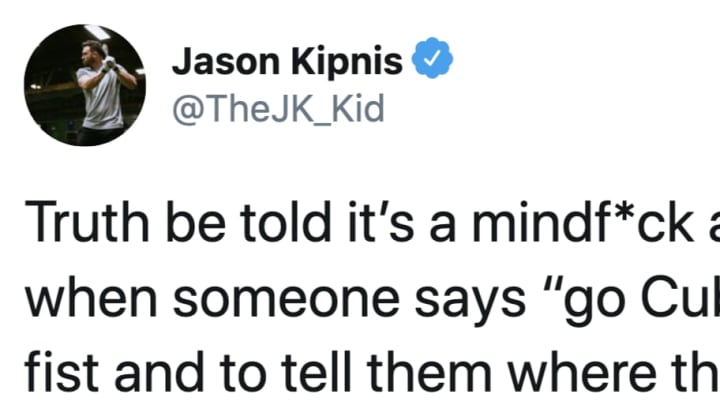 Jason Kipnis, a native of Northbrook, joined his hometown team when he signed a deal with the Chicago Cubs after almost a decade of success with the Cleveland Indians.
Kipnis might be wearing Cubbie blue, but he bleeds Indians navy, as evidenced by the fact that he still cringes whenever he hears praise from passionate Cubs fans after losing the 2016 World Series to them.
Kipnis hit .245 with 17 home runs and 65 RBIs during what turned out to be his final season in Cleveland in 2019. He is expected to compete for the starting second base gig this year with Chicago.
Cubs fans that were calling Kipnis every obscenity in the book during the 2016 World Series will now have to root for him to come through with his trademark clutch hits. Even though he may be a native son of Illinois and a hometown hero, that will take some getting used to.
Kipnis might be a Cub for the 2020 season, but he knows he will always be remembered as a Cleveland sports hero, and that 2016 Series is still a painful memory all these years later.