Ja Morant Proves He's a True NBA Player by Disagreeing With His 2K Rating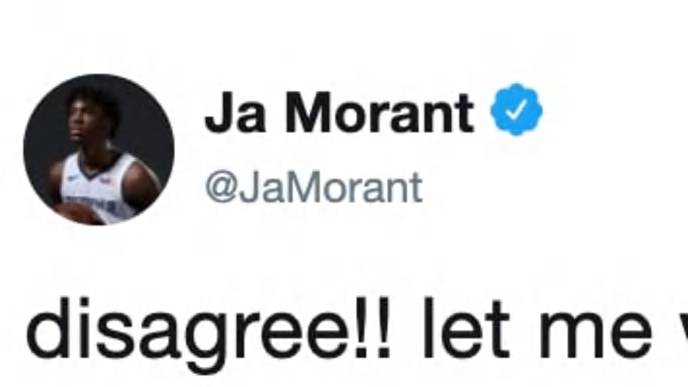 Has any player ever been satisfied with their personal rating in NBA 2K? Okay, that might stand as slight hyperbole, but it's still awfully prevalent year in and year out.
And the case was no different with Memphis Grizzlies rookie Ja Morant upon entering the league. The No. 2 overall pick of the 2019 NBA Draft was awarded a 79 rating by the game's 2K20 edition, even without any Summer League under his belt. As most players generally do, the former Murray State superstar took to Twitter to emphatically disagree with his valuation.
If it wasn't confirmed before, it certainly is now. Morant is officially an NBA player. The 19-year-old point guard even embraced the challenge of proving the game's makers wrongs. That attitude will absolutely win over Grizzly Nation.
In the grand scheme of things, Ja is actually justified in having qualms with his rating. For starters, he is coming off an extraordinary season with the Racers, averaging 24.5 points, 5.7 rebounds, 10.0 assists, and 1.8 steals per game. On top of that elite stat-line, he also shot well: 49.9% percent overall from the floor and 36.3% from distance.
Morant was even buzzing for his Memphis teammates who capped off a Summer League Championship Monday night.
How could you not love this kid? Ja vows to prove his doubters wrong and was arguably the most invigorated Grizzly (despite not playing) after the victory last night.
We'll hazard a guess and say that he will fit in just fine in the Association.