Insane Story Details Man Attempting to Extort a Ton of Money From Chiefs' Tyrann Mathieu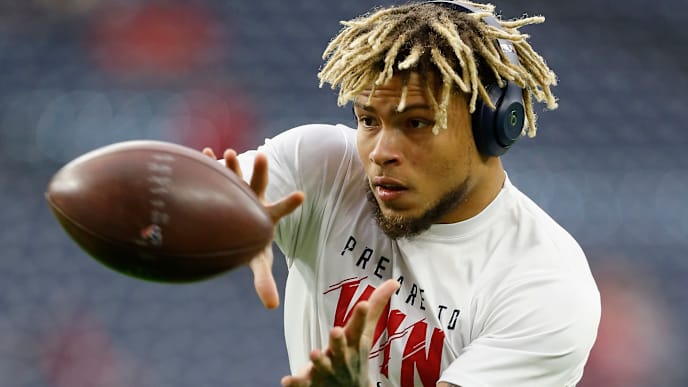 According to a criminal complaint filed in Louisiana, a distant relative of Kansas City Chiefs safety Tyrann Mathieu has been accused of attempting to extort north of $1 million from the former All-Pro DB.
The man arraigned, later identified as Geourvon Sears, threatened to go to an undisclosed media outlet with allegations of sexual misconduct, which were reportedly saved via phone calls and texts to Mathieu.
According to Jeff Rosen, a Chiefs writer, Sears demanded that $1.5 million be deposited into his account by April 26. After Mathieu blocked his number, Sears decided to up the stakes.
Rosen reports that Sears tried contacting the former LSU star through "associates" on April 23, saying that he would email TMZ if $5 million wasn't in his hands by that Friday.
In case you had doubts, yes, some people are just that psychotic.
Sears is also accused of communicating threats of violence via text and even went as far as to contact Tyrann's agent, threatening to destroy the DB's reputation by fabricating sexual misconduct charges unless he was given the money.
Ultimately, Sears was released on a $25,000 bond on May 3, and a preliminary hearing is set for this Thursday, May 23.
It truly is disturbing to think of the drastic measures that some individuals go to eradicate the notoriety of an accomplished professional athlete. Let's hope that the state of Louisiana hands down significant repercussions to Sears on Mathieu's behalf.