Indians Pitcher Carlos Carrasco Diagnosed With Blood Disorder and Will Step Away Indefinitely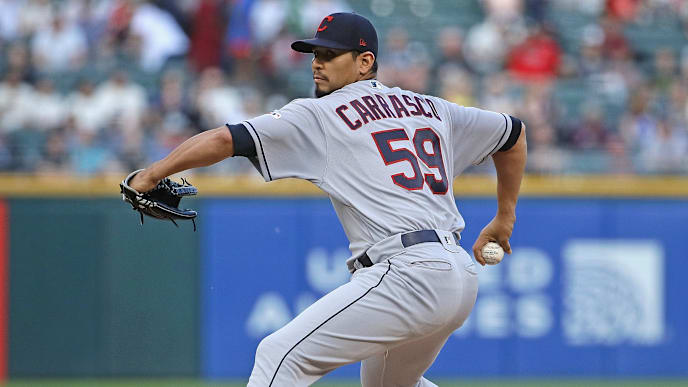 In a season that has seen very little go right for the Cleveland Indians, the club has just received some terrible news.
Starting pitcher Carlos Carrasco has been diagnosed with a blood disorder and will be forced to step away from the game temporarily.
Carrasco has been placed on the 10-day injured list, and though the Indians don't know when he'll return, they do expect him to come back at some point later in the season.
The disorder has caused him to feel fatigued in recent weeks, and could have contributed to a recent three-start stretch during which he posted an abysmal 7.13 ERA while allowing 6 home runs.
In corresponding moves, the Indians also optioned Greg Allen to Triple-A while recalling pitchers Jon Edwards and Nick Goody.
Overall, 2019 has not been kind to Carrasco. As is the case with most of the Tribe, he has underperformed. His 4.98 ERA is his highest since he managed a 6.75 mark in 2013, a year in which he threw just 46.2 innings.
Hopefully the disorder isn't anything too serious and that Carrasco can make a speedy recovery. In the meantime, baseball fans of all affiliationswill be rooting for him.