Gregg Popovich Blasts Team USA Critics After Poor Showing at FIBA World Cup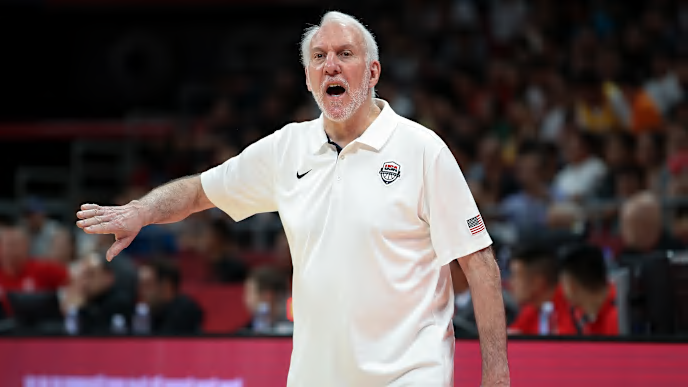 After Team USA's 87-74 win over Poland in the seventh-place game of the FIBA World Cup, critics were quick to lambast Coach Gregg Popovich and USA for their underwhelming performance at the tournament.
Coach Pop wasn't about to take any of that from anyone.
Team USA was notably missing 31 of the original 35 players from their World Cup roster after many players cited injury fears and rest as reasons to drop out of the tournament.
Subsequently, Team USA was rolling out lineups with the likes of Joe Harris and Mason Plumlee, which didn't end well for them as they lost two straight games to France and Serbia en route to the seventh-place game against Poland.
Coach Pop's response to critics wondering why a depleted Team USA still couldn't beat other international teams shows why he's one of the most respected coaches in the game.
That quote says it all. The arrogance of Team USA supporters to show a lack of respect towards other international teams proves just how egotistical they all are. This is definitely a wake-up call for Team USA, but it should not come at the expense of the skills of teams like France and Serbia.
Team USA was still able to qualify for the Tokyo 2020 Olympics, and we'll see how many star-studded players that chose to avoid the FIBA World Cup this year choose to play in the Olympics next year, and whether they can avoid this sort of performance.