Giants President Says He Hopes Eli Manning Makes Sure Daniel Jones 'Never Sees the Field' in 2019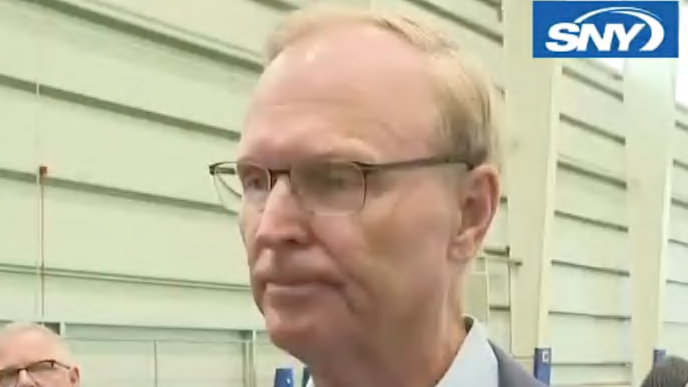 The New York Giants' abysmal ownership was on display on Tuesday when team owner John Mara said he'd be content if rookie Daniel Jones never took a snap during the 2019-2020 NFL season. Really, man?
Mara has been criticized for unconditionally supporting Manning in spite of the team's failures, and this offseason appears no different.
"At the end of the day it's gonna be a decision by the head coach, as to when or if Daniel ends up playing this year" Mara said. "I'd be very happy [if Jones doesn't play this season] because that means we're having a great year and Eli's having a great year."
Jones has impressed during training camp and the Giants' first preseason game against the Jets, where he went 5-of-5 for 67 yards and a touchdown. Despite the limited sample size, Jones showed great poise and decision-making ability in his first game.
As it currently stands, however, Giants fans will have to wait for Manning or Mara to leave town until the team reaches its full potential.