Giancarlo Stanton Will Undergo MRI Tuesday Evening After Leaving Game With a Knee Contusion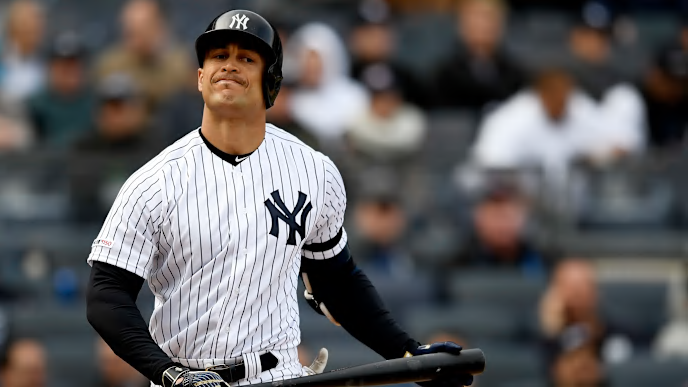 New York Yankees slugger Giancarlo Stanton left Tuesday's game against the Toronto Blue Jays, with the cause believed to be getting his hand unintentionally stepped on. That doesn't appear to be the case anymore.
The team announced that Stanton will undergo an MRI tonight for a left knee contusion, sustained during his slide into third base in the bottom of the first inning.
Not the news that the Bronx Bombers and their fan base wanted to hear, especially after Stanton returned just last week.
Stanton's season has seen plenty of road bumps and pit falls. In the opening days of New York's 2019 campaign, Stanton hit the injured list with torn biceps. The slugger's rehab stint only grew larger, after developing a strained left shoulder and a left calf strain.
Fans were just getting used to their new "Murderer's Row," which included Stanton, Aaron Judge, Edwin Encarnación, and Gary Sánchez. Now, it appears that has hit yet another stop, something the 2019 Yankees are all too accustomed to hearing.
For now, the Yankees will wait with bated breath to see if another injured list stint looms for Stanton.