Giancarlo Stanton Placed Back on IL With Left Calf Tightness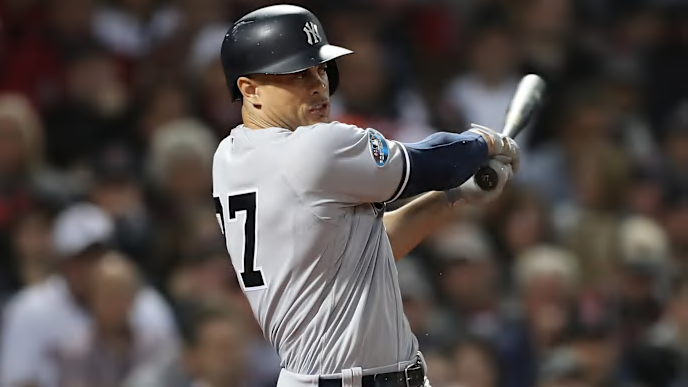 New York Yankees slugger Giancarlo Stanton was a late scratch on Tuesday because of left calf tightness he suffered after getting hit by a pitch in an Extended Spring game.
Though Aaron Boone had earlier posited that it wasn't a big deal, this newfound injury has led the Yankees to bring him back from his rehab assignment prematurely, placing Stanton back on the IL with a third, fresh malady.
This doesn't mean Stanton is close to returning to the Yankee lineup. Stanton is still on the injured list, now with a calf injury. By having him return now from High-A Tampa, it'll reset the clock on his rehab assignment; he can now spend up to 20 additional days rehabbing at some point before being activated.
This isn't meant to be hyperbolic, but is Stanton becoming the next Jacoby Ellsbury? Stanton just can't stay on the field due to a myriad of injuries, including three different ailments in 2019 (bicep, shoulder and calf).
Stanton has played in only three games this season, hitting .250 (2-for-8) with seven walks and four strikeouts.