Georgia Just Scheduled Western Kentucky in 2026 But Yes SEC Teams Are Done Adding Cupcakes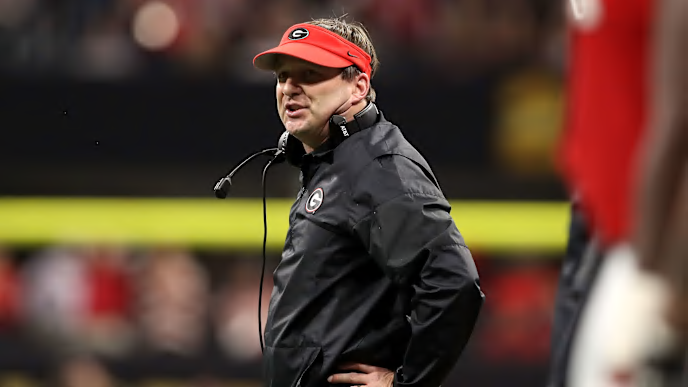 It's as much a part of the college football season down south as the Florida-Georgia game or the Iron Bowl. The best teams in the SEC will roundup a bunch of creampuffs from either the basement of a Group of 5 conference or FCS competition, proceed to dominate them 77-3, and tack on a free win early in the season.
Kirby Smart and Georgia aren't above stealing an easy win in this manner, and have gone against the SEC's refrain that scheduling these types of games are in the past by adding a home game with Western Kentucky.
Ever since Brandon Doughty graduated and Jeff Brohm took his record-breaking offense to Purdue, the Hilltoppers have been putrid the last two seasons, going just 9-16 under recently fired head coach Mike Sanford.
Even if Georgia wants an easier out of conference game, there were better options than this. Maybe an in-state game against Shai Werts and Sun Belt contenders Georgia Southern would be a better option?
Nah, they won 10 games last season, are trending up as a program, and Georgia might have to break a sweat. Too risky.
While this game is seven years down the road, Georgia bucking the trend the SEC claims it is trying to start isn't a good look for the Bulldogs or the conference.