Former Yankee Shane Spencer Suspended 70 Games in KBO After DUI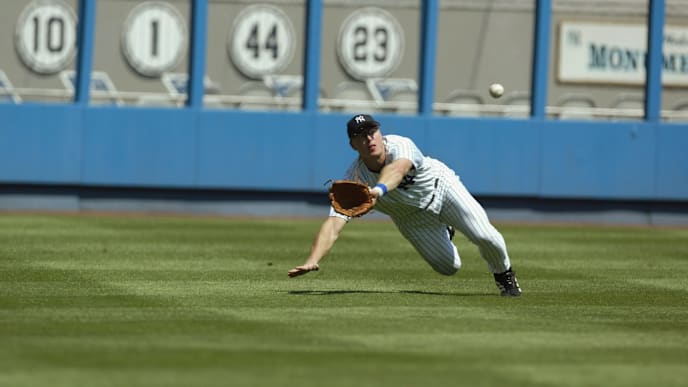 Since being hired in 2015, former New York Yankees outfielder Shane Spencer has seen success as the manager for Goyang Heroes of the Korea Baseball Organization (KBO).
However, Spencer's run as skipper has ended this week after he was charged with a DUI and suspended 70 games, fined 5 million won (US $4,100), and sentenced to complete 80 hours of community service.
A suspension for DUI would typically result in a 50-game ban and 3 million won fine, but Spencer was driving with an expired international license, thus earning a harsher penalty.
Spencer, 47, stepped down from his position, but could still have some role in the organization after his suspension, since he is still under contract in some capacity. He is known in Korea as being a big part of the Heroes' effective player development system.
This isn't the first time Spencer has been in legal trouble. While on the disabled list for the New York Mets in July 2004, Spencer was arrested for DUI in Port St. Lucie, Fl at approximately 3 a.m. He was reportedly going 98 mph in a 70-mph zone.