Former Packer LeRoy Butler Wants Cardboard Cutout at Brewers Games
By Michael Luciano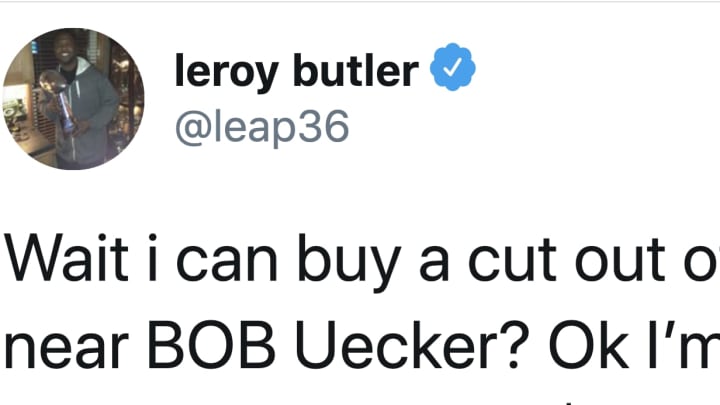 LeRoy Butler wants to be at a Milwaukee Brewers game in cardboard form /
While the Milwaukee Brewers became one of a growing number of MLB teams to join in on the movement to put cardboard cutouts of season ticket holders in the stands at Brewers home games during the 2020 season, that neat little idea comes with a $50 price tag.
Former Green Bay Packers star LeRoy Butler is willing to pay that price, as he showed the Brewers the $50 he is willing to pay in order to get his cutout next to Bob Uecker in the Miller Park stands.
Butler was a four-time First Team All-Pro selection during his 13 years in Green Bay, as he served as the tone-setter for a defense that helped Brett Favre win his only championship as a Packer. The fact he isn't in the Hall of Fame is criminal.
Milwaukee has the chance to, at least in cardboard form, pair Butler and Uecker together at last at a Brewers game. Find some way to fit Paul Chryst into this and we'll have reached peak Wisconsin.
If the Brewers really knew what they were doing, the greatest post-Lombardi Packers defensive back would have already had his own special cutout down the right field line. Butler's willing to pay whatever he needs to in order to show off his Milwaukee fandom.