Former Bills Wideout and Miami Star Roscoe Parrish Arrested After Death Threat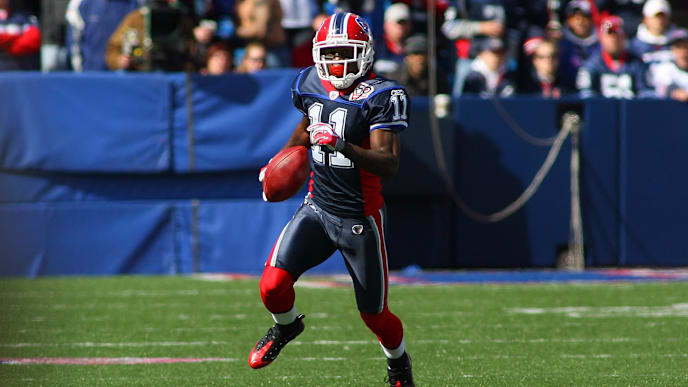 Former University of Miami star and Buffalo Bills wide receiver Roscoe Parrish is in some serious trouble with the law. He was arrested and booked on felony charges of domestic violence, aggravated stalking and intimidation.
The full details of his arrest have yet to come out, but according to jail reports, Parrish made "written threats to kill."
Parrish was a star receiver with the Miami Hurricanes between 2002 and 2004 before being drafted by the Bills in the second round of the 2005 NFL Draft. Parrish had his moments during an eight-year NFL career, but he never panned out as the Bills hoped he would. In those eight seasons, he played in 90 games, catching just 134 passes for 1,502 yards and 7 touchdowns.
He was a talented return man, leading the NFL in yards per punt return twice and bringing three punts to the house over the course of his career. When he left Buffalo for Tampa Bay in 2012, he departed as the Bills all-time leading punt returner.
It's sad to see former fan favorites lose their way after their time in the league is over. More details are sure to come from this troubling incident.