Eagles Letting Jets Pressure Joe Douglas Into Leaving Philly is Pathetic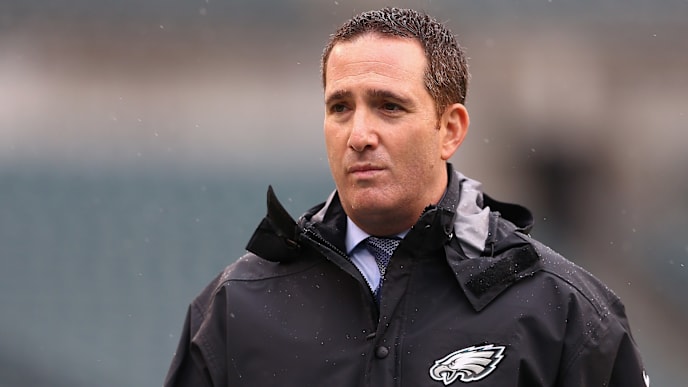 The New York Jets have been on a redemption tour this offseason. After a strong free agency and NFL Draft, they went back to being universally criticized for the timing of general manager Mike Maccagnan's firing.
Then the redemption began again, as the Jets nabbed Joe Douglas from the Philadelphia Eagles, in what was viewed by the majority as a brilliant hiring.
It's a huge loss for the Eagles, yet, it looks even worse when it was reported that Douglas continuously rejected offers from the Jets before finally agreeing to join them.
As you've read in almost every article about the hire, Douglas is viewed among many NFL executives as the "next great general manager." One of his best skills comes in the scouting department, and that dates back to his time with the Baltimore Ravens (2000-15), during which he brought in a ton of top talent.
With Douglas earning such a grand reputation, you would think the Eagles would do whatever it took to keep him in their front office. That wasn't the case however, as they knew Douglas would be on his way out eventually.
Even so, the fact that Douglas turned down the Jets numerous times does serve as a wake-up call. Maybe he wanted to stay, as long as the price was right. But the Eagles have opted to let him go and figure it out, as owner Jeffrey Lurie stated the team's success was due to "multiple contributors" in the front office.
With the Eagles standing pat, the Jets got themselves a potential generational general manager in Douglas, who has the blueprint to lead a struggling franchise to a Super Bowl.