Draymond Green Haters Will Be Devastated to Hear He's Joined a Postseason List of NBA Greats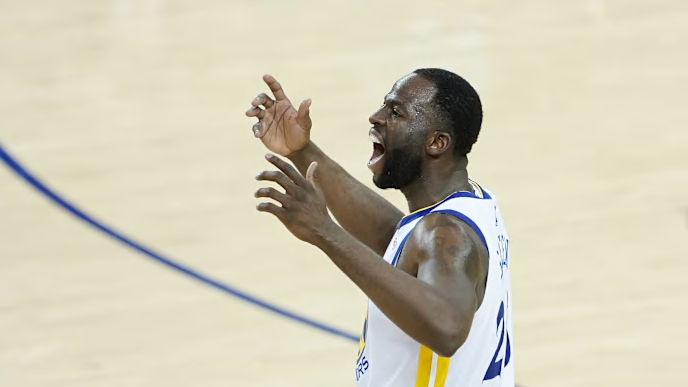 Fans often like to credit Golden State Warriors success to the Splash Brothers and the addition of Kevin Durant. Draymond Green is seen by many to be a "rock the boat" type guy that rides the coattails of his teammates, due to his limited offensive appeal.
But that could not be farther than the truth. For years, Green has been a vital piece to the Warriors' dynasty, and unfortunately for his critics, Green has now joined elite company on an exclusive list.
This is a sign of the true strength of the Warriors run. Green has recorded more than 100 rebounds and assists in five straight postseasons, joining a group that only featured Magic Johnson, Larry Bird and Michael Jordan.
Getting both rebounds and assists shows that Green has the abilities of both his natural big man position and that of a guard. Such versatility is an all-time combination, only possessed by some of the Mount Rushmore type players in past eras. It certainly helps to have some of the most consistent scorers in NBA history to pass to, but Draymond's playmaking prowess is undeniable.
Green and Warriors are looking to pull off the coveted three-peat this postseason, and obtain their fourth title in five seasons. The big man has revolutionized his position, proving that inside-out passing and occasional three-point shooting can be an asset for post players that have always been known to play with their back to the basket.
But this list is just another reminder of the importance of Green, no matter what fans think of the often controversial player. His toughness and versatility are some of the key factors that drive Golden State's unparalleled success.