Deontay Wilder's Imperfection as a Boxer is Exactly What Makes Him Great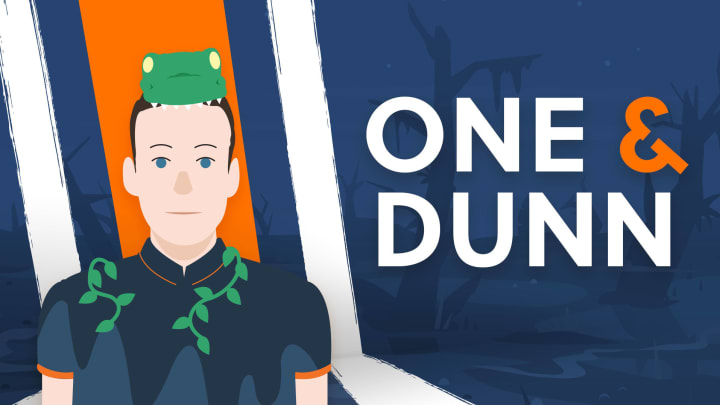 Americans have long had a Romantic-with-a-capital-R relationship with boxing's heavyweight division. From Jack Johnson to Joe Louis to Rocky Marciano, from the Ali-Frazier-Foreman Industrial Complex to Iron Mike and the Real Deal, fight fans in the US and the grandest weight division have never been less than friends with benefits, even in leaner years.
Fortunately, the last half-decade has seen a shot in the heavyweight arm thanks to Tyson Fury and Anthony Joshua mercifully ending Wladimir Klitschko's Reign of Boring Terror and Andy Ruiz Jr. bewitching our hearts with a rapturous underdog story at AJ's expense. But the greatest symbol of heavyweight boxing's exclusive status here and now is the hardest hitter possibly of all time, the pugilistic contradiction who exists at the curious vertex of boxing and beheading, Deontay Wilder.
As observers were quick to mention, the Bronze Bomber was behind on all three judges' cards when Saturday's fight with Luis Ortiz concluded. Notably, however, these mentions took place when Ortiz was still trying to figure out where he was after being spattered all over the canvas by Wilder's thunderous right hand.
Take your scorecards and shove 'em.
That's the whole thing about Wilder. The cards don't matter. Boxing doesn't matter. Norms and logic are useless when reckoning with how this man drops the guillotine blade. The only thing that does matter is the virtuoso right hand packed with equal parts light of heaven and fire of hell, the one that wiped Ortiz's head bone-dry, every last bead of sweat flying off his dome in an instant like lemmings off a cliff.
And it's why the heavyweight division provides a flavor of curious, infinite bliss that no other class of competitive facepunching can match. (No matter what Tyson Fury says.)
Name one man who can consistently overcome all three scorecards in the blink of an eye and turn a seemingly head-scratching performance into a masterstroke that would elicit a harmonious gasp out of Abraham, Da Vinci, and Elvis. The reason you cannot is because boxing isn't supposed to work this way. The fiercest knockout artists the ring has known -- Marciano, Foreman, Tyson, freaking Naoya Inoue -- never *chose* to put themselves in such tough positions knowing that their sheer power could bail them out if they simply stayed patient and felt out those two seconds of laser-guided ultraviolence.
Wilder isn't some kind of technical marvel. His footwork will never earn him a spot on tour with Alvin Ailey. But the disciplined coolness that allows him to lay in the cut past the midpoint of a fight waiting for his shot while an opponent out-points him is approaching historic territory. He puts himself in a hole like this on purpose, an utterly insane decision if made by any other man. He doesn't win despite a lack of strategy -- that is the strategy.
And to this day, at age 34 and with 43 pro fights under his belt, he's never lost even once.
It may be that in 100 years, Wilder is a footnote in the history of facepunching. But here and now, there is no greater equalizer than the Bomber's spectacular starboard cannon. Like Mariano Rivera's cutter, you know it's coming and you're still helpless to stop it.
It's a certain ferocious magic that can only exist in the heavyweight class. And it's why American boxing heads just can't quit 'em.