D-Backs Scout Shares Anonymous Story of Clear Systemic Racism in MLB Draft Process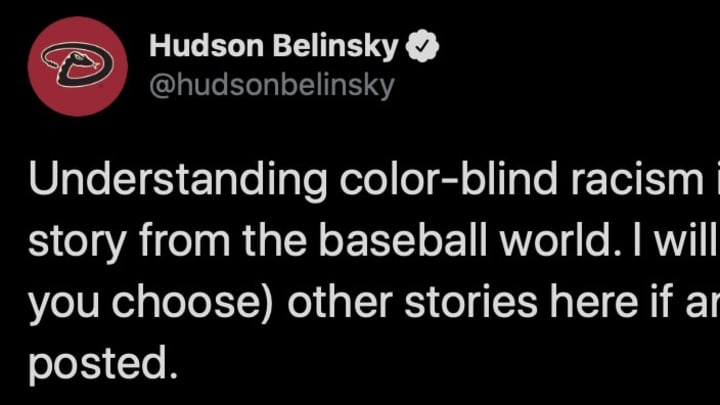 Arizona Diamondbacks scout Hudson Belinsky shared an eye-opening story about systemic racism in the MLB Draft. / Jason O. Watson/Getty Images
The death of George Floyd has prompted all 50 states in the country to engage in protests to communicate opposition to police brutality and racial discrimination in America. The national unrest has extended to the sports world, and one of the most telling takeaways from the recent fallout came from Denver Broncos head coach Vic Fangio, who bizarrely asserted that racism doesn't exist in the NFL.
Well, Hudson Belinsky, a scout for the Arizona Diamondbacks, took to Twitter to state that systemic racism is, in fact, carried out in the sports world. He points to the Major League Baseball Draft process with an anonymous recollection of one scout was making disturbing assumptions about the color of a prospect's skin.
Belinsky notes that the scout was shocked as to how "nice" and neat the unidentified player's home was kept. The scout was also equally surprised that the prospect's family didn't serve him chicken for dinner, and went on to assure the family that the player would be "surrounded by the right crowd so he would stay out of trouble" if he signed with that particular franchise.
If true, this is flat-out repulsive. Assuming that certain community are unsafe or that they only eat a certain type of food simply reinforces racial injustice.
We sincerely hope that the players involved choose to reveal their names, and, in turn, the identities of these despicable draft scouts. These people don't deserve protection, and they certainly don't deserve to keep their jobs.