Dan Shaughnessy Calls Mookie Betts Overrated in Early Attempt at Boston Smear Job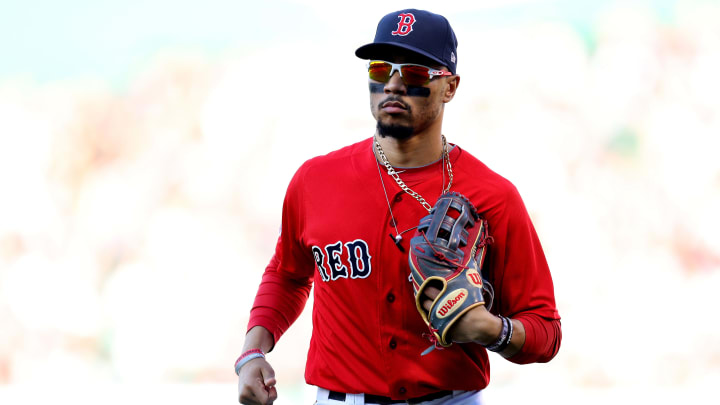 The Boston Red Sox are heading into an interesting winter under new head executive Chaim Bloom. Since it seems to be a point of emphasis to get under the luxury tax, and slugger J.D. Martinez decided to opt in to his contract, one move you could see happening is a devastating trade of former AL MVP Mookie Betts.
That won't go over well in the New England area, as Red Sox fans love Betts. Why wouldn't they? Behind Mike Trout, you could argue he's the second-best player in the entire sport.
Of course, contrarian Boston Globe writer Dan Shaughnessy doesn't quite see it that way. In fact, he thinks Betts is a little overrated, getting this insane take out the door weeks before any potential trade could even go down. Incredible timing.
What? How do you win an MVP, show a complete blend of power, speed and defense year after year and be overrated? I know he can't walk on water, but you can understand why Red Sox fans hold Betts in such high regard and would hate to see him traded. No back-to-back .300 seasons, though, a stat that has never mattered less than it does in the modern game. OK, boomer.
Just because it might make some theoretical sense to move him, since he won't sign an extension and wants to be a free agent, that doesn't mean he's overrated. Rather, he's one of the best players in the game.
It's okay to be a contrarian, but this is the same guy who tweeted that Betts was "the perfect blend of confidence and character." But now he's overrated. Got it.