Cowboys Need to Sign Jadeveon Clowney if Rumors of Declining Price Tag Are True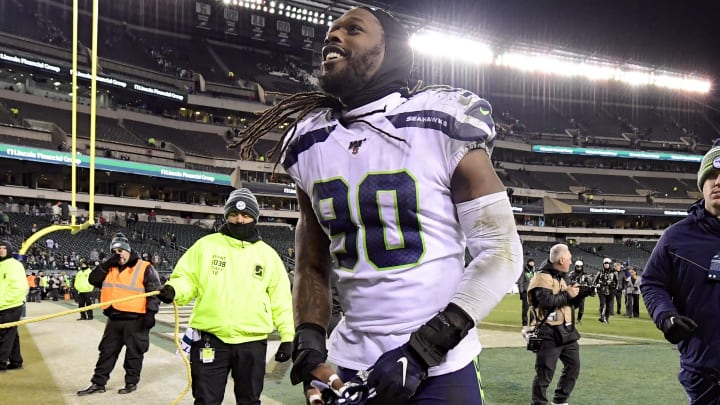 Seattle Seahawks defensive end Jadeveon Clowney / Steven Ryan/Getty Images
Former Seattle Seahawks pass rusher Jadeveon Clowney is one of the few major free agents left on the market, and his desire to join a team with a chance at making it to the Super Bowl could change the entire outlook of a conference once he signs.
Clowney is likely not going to get the $20 million per year he is asking for, meaning he could be forced to drop his price. If he does, the Dallas Cowboys would be a perfect landing spot for him.
Clowney is having a difficult time finding offers within his price range due to the fact that he only managed three sacks last season. However, box score scouts fail to see that given his speed, power, and run-stuffing prowess, Clowney routinely changes games with his splash plays.
With Robert Quinn off to the Chicago Bears, Dallas is in need of a defensive end to take the pressure off of DeMarcus Lawrence, and Clowney could be that guy.
Don't let the low sack numbers fool you. There are very few defensive ends who impact the game more on a play-to-play basis than Clowney. Dallas making a move for the former No. 1 overall pick would be nothing short of a coup from Jerry Jones and that front office.