VIDEO: Cowboys' Cedrick Wilson Gets Called for Ridiculous OPI on Clear Jason Witten TD
By Adam Weinrib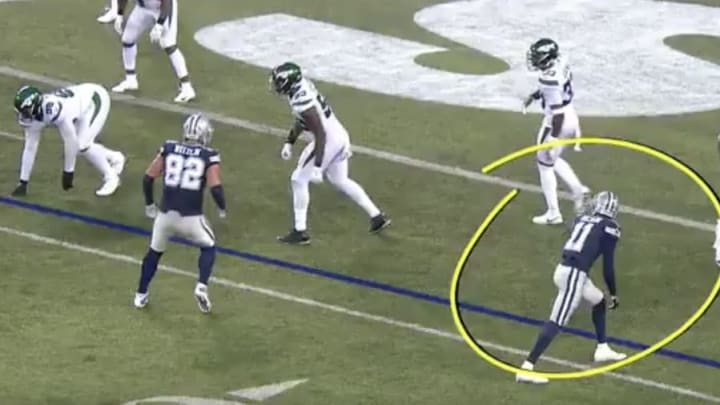 We're not sure what the referees saw here. It almost seemed like they desperately wanted to see a pick play, mentally formulated a pick play, and then called one. Jason Witten appeared to haul in a third-down TD, but saw it nullified seconds later when the referees whistled Cedrick Wilson for a feather touch pass interference penalty.
A feckless play followed, and Big D was forced to settle for three points only.
In the second half, the Cowboys have functioned far better on offense, and a Sam Darnold disaster pick in the red zone helped fuel a clear comeback bid, which is to say...those four points might've helped.
They can still persevere here, but it might've been simpler if the referees hadn't ganged up to take well-deserved points off the board.
Oh, and no, challenging PI doesn't work. In case you still thought that would affect outcomes this year.