Controversial Ex-Ravens DB Bernard Pollard Calls Out Lamar Jackson Following Playoff Loss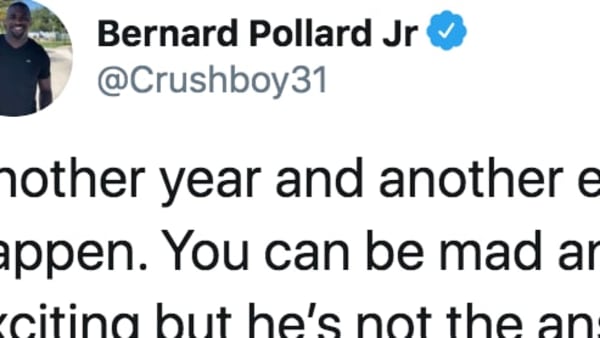 Ex-Ravens player Bernard Pollard did not mince words when the top-seeded Baltimore Ravens surprisingly got upset by the Tennessee Titans 28-12 last night. And, unlike most in the media and Twittersphere, he had plenty of negativity specifically intended for second-year Ravens quarterback Lamar Jackson.
Pollard, who won a Super Bowl with the Ravens back in 2012, showed his disdain for the Ravens young superstar, stating that he is "not the answer".
Harsh words for a franchise quarterback who just turned 23 years old five days ago. Pollard may be upset about the postseason loss, but the QB is very young and is already an MVP candidate.
It's clear why Pollard isn't terribly popular in Baltimore, following the end of his playing career.
On the bright side, other former Ravens safeties, Eric Weddle and Ed Reed, put Pollard in his place in a war of words on Twitter last night.
After two seasons with the Ravens (the second was a championship year), Pollard finished his NFL career with two seasons on the Titans, piling up records of 7-9 and 2-14. His career, up until now, was mostly known for dangerous hits and dirty plays; Pollard was famously the cause of Tom Brady's season-ending Week 1 injury in 2008.
Congratulations to the Titans for advancing in the playoffs, but Ravens fans should not be disappointed, as the team is on the rise and will win a championship with Jackson at the helm, regardless of what Pollard says.