Conor McGregor Calls for Justin Gaethje Fight in Latest Attempt to Enrage Khabib Nurmagomedov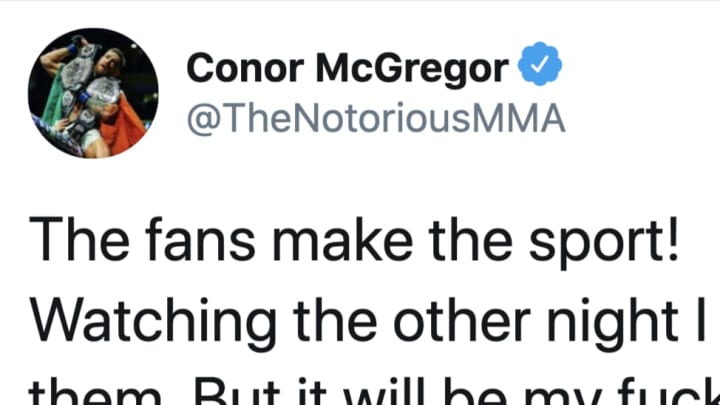 Conor McGregor wants to fight Justin Gaethje /
Conor McGregor might not be the future of the lightweight division, as interim champ Justin Gaethje and undefeated Russian superstar Khabib Nurmagomedov are likely on a crash course for a title fight in the near future after UFC 249.
If McGregor has anything to say about it, however, Khabib or Tony Ferguson isn't going to be his next opponent. McGregor wants to take on the über-aggressive Gaethje, calling Khabib "the biggest bottle fighter in the game."
Unlike most fighters, Gaethje wouldn't be intimidated by Conor's power and speed, which means he could try to be the aggressor. Khabib and Nate Diaz both defeated McGregor using that philosophy.
Despite all of McGregor's posturing, the most likely scenario is that Gaethje's next fight will be against Khabib, while McGregor takes on Ferguson.
McGregor is not used to being told no, so there is a chance that Dana White caves in and lets him fight Gaethje. However, if UFC is a meritocracy, McGregor will need to fight against Ferguson before getting a shot at the champ.