VIDEO: Colts OL Quenton Nelson Gets Hit Right in the Face in Pro Bowl Dodgeball Game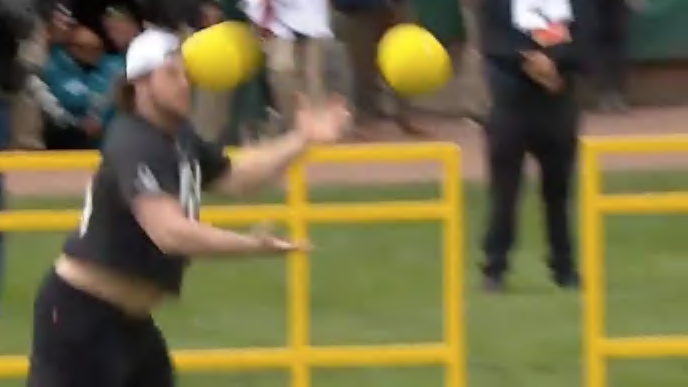 It is currently Pro Bowl week, and that means Thursday brought us the Pro Bowl Skills Showdown. Only those who remembered to tune in to the annual event saw the long-awaited dodgeball game, of course, and they were treated to some true comic moments. Indianapolis Colts offensive lineman Quenton Nelson had the unfortunate honor of living every dodgeball player's greatest nightmare -- he took one right to the mug.
This happens wiht Nelson sometimes, to be fair. This time however, the moment was a double-whammy. First. Nelson failed to make a catch. His reward was taking the next throw to the face in what may have reminded anyone watching of middle school gym class.
Luckily for him, there may not have been too many folks tuning in. Let's be honest.