Clayton Kershaw Hyped About Potential of Dodgers Signing Former Rival Madison Bumgarner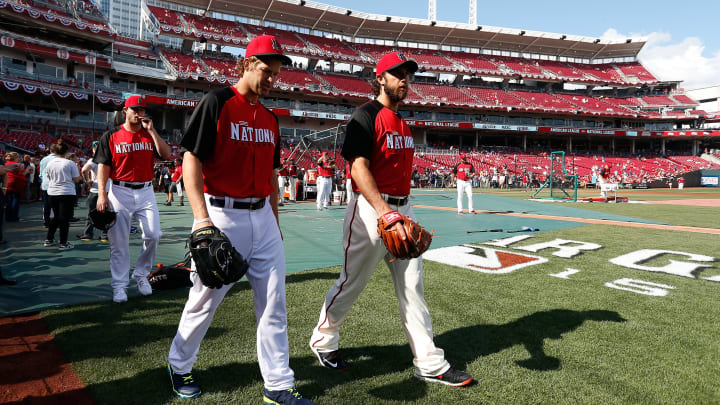 With Gerrit Cole and Stephen Strasburg now tied down with record-breaking contracts, former Giants star Madison Bumgarner is one of the most coveted arms left on the market.
One potential suitor that has emerged for Mad Bum is an organization that he has become very familiar with over the years, the Los Angeles Dodgers. On Friday, Dodgers star Clayton Kershaw was asked about the potential of Bumgarner signing with LA.
Kershaw appeared to be very much in favor of bring Bumgarner in to supplement the team's already potent pitching rotation. Bumgarner's run of dominance from 2011-2016 was paralleled by only Kershaw himself, and while he hasn't pitched at the level of late, he's still one of the most intriguing and experienced options on the market.
It has also been reported that Bumgarner himself is interested in possibly joining the Dodgers, despite having battled them throughout the past 11 seasons.
Bumgarner joining the Dodgers could help mitigate the loss of Hyun-Jin Ryu, should the reigning ERA champ sign elsewhere this offseason. The 30-year-old would also offer a ton of postseason experience and could be a major contributor in the Dodgers' World Series efforts in 2020.
It's good to know that Kershaw is fully supportive of this potential addition.