Christian Yelich and Jack Flaherty Among MLB Stars Honoring Tyler Skaggs on Players' Weekend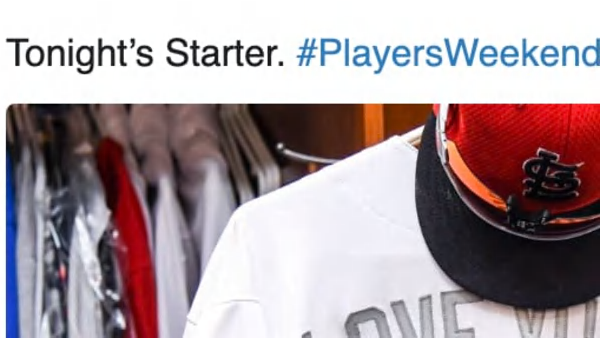 The MLB community has still not gotten over the loss of former Los Angeles Angels pitcher Tyler Skaggs, who passed away in July at the age of 27. In honor of their fallen friend, several prominent MLB players with California ties are plastering a tribute to Skaggs on their back during Players Weekend. St. Louis Cardinals starter Jack Flaherty opted for "Love You Ty" on his jersey before his start against the Colorado Rockies.
Flaherty is also sporting custom cleats that feature Skaggs' No. 45.
Chicago White Sox (and Harvard Westlake teammate of Flaherty's) starter Lucas Giolito is following in the Cards star's footsteps, putting the same tribute on the back of his jersey.
Several Milwaukee Brewers players, including Mike Moustakas, Ryan Braun, and MVP candidate Christian Yelich, will also sport that phrase on their shirt.
Washington Nationals starter Patrick Corbin, who changed his number from 46 to 45 during his first start after Skaggs passed away, will sport "Forty Five" on his jersey this weekend.
The MLB community is healing together following Skaggs' passing, and these tributes are both cool ways to honor his legacy, as well as show that he might be gone, but his memory will never leave.