Chris Paul's Recent Instagram Like is So Depressing After Insane Rockets-Thunder Trade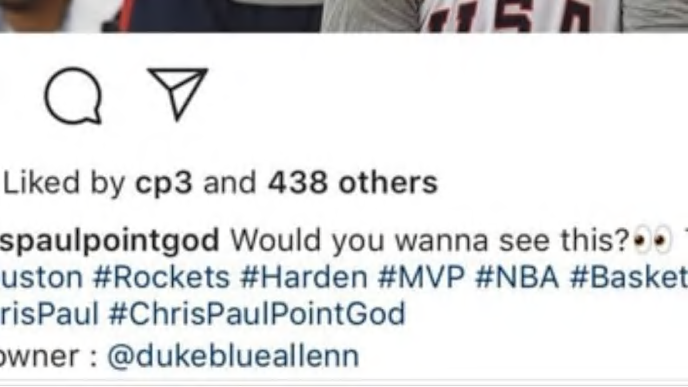 After trading away Paul George, Russell Westbrook wanted off of the Oklahoma City Thunder to a preferred destination as swiftly as possible. Thursday night arrived, and Westbrook was sent to the Houston Rockets.
As unlikely as the outcome seemed, the Rockets' interest in acquiring Westbrook was well-reported in the days prior, and veteran point guard Chris Paul was excited about that possibility. In fact, Paul liked an Instagram post portraying a CP3-Harden-Westbrook Big Three in Houston.
That would never come to fruition, as Paul was sent to the Thunder as a part of the Westbrook trade.
Yikes.
Just think about it. Paul expected to remain with the Rockets, a team that with the addition of an eight-time All-Star in Westbrook would emerge as contenders in the Western Conference. And hours later, those dreams were dashed.
Now, Paul finds himself on a rebuilding Thunder team, and will likely take a backseat for young point guard Shai Gilgeous-Alexander, whom the team acquired from the Los Angeles Clippers in the Paul George trade.
Life hits you hard and fast, and perhaps no one realized that more on Thursday night than Chris Paul.
Unlike the post, man.