Chris Paul Could Begin Season With Thunder as Trade Talks Reportedly Stall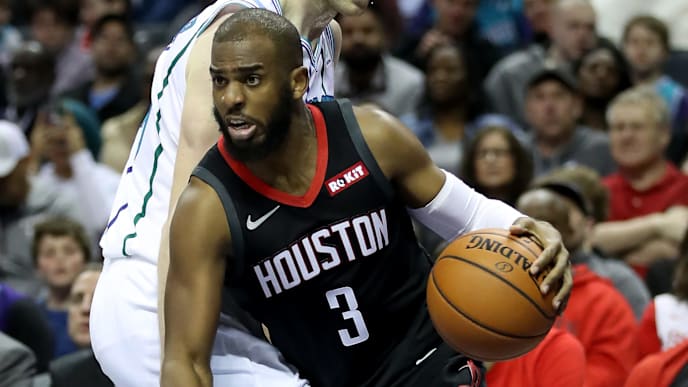 After starting their rebuild by flipping Paul George to the Los Angeles Clippers and sending franchise hero Russell Westbrook to the Houston Rockets in exchange for a package headlined by Chris Paul, most expected Sam Presti and the Oklahoma City Thunder to look to deal the 34-year-old Paul and his ghastly contract elsewhere.
Even with their stockpile of draft picks they could use to sweeten the deal for any potential takers on his contract, the Thunder are finding it difficult to move CP3, which could lead to Paul starting the season in Oklahoma City.
Paul played in Oklahoma City for two seasons when Hurricane Katrina's damage prevented the Hornets from playing in New Orleans.
CP3 is far from a shot fighter, however. With 15.6 points, 4.6 rebounds, 8.2 assists, and 2.0 steals per game while playing next to arguably the most ball-dominant player in the NBA in James Harden, the future Hall of Famer can still play at a high level in this league.
While the Thunder may not be a playoff team in the West currently, and are on the hook for Paul's albatross deal, at least he gives them a star and a veteran presence around a young team.
It's a shame that the ringless Paul isn't going to compete for a championship barring OKC batting 1.000 in the draft or him getting traded later, but at least he'll be in line for over $120 million over the next three seasons.