Chiefs WR Sammy Watkins Urges Chris Jones to Report to OTAs on Twitter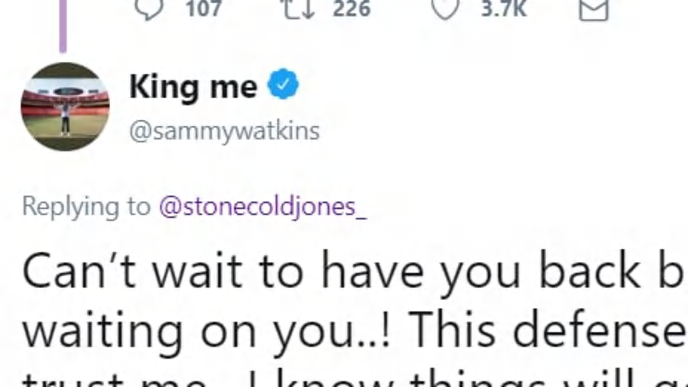 The Kansas City Chiefs' offseason activities are off to a less than ideal start.
One of the players missing from Chiefs OTA's was defensive tackle Chris Jones, who is still waiting on a new contract from the Chiefs.
On Twitter, his teammate Sammy Watkins urged Jones to show up to their OTA's, and even gives a little compliment to their defense.
Watkins reply was to a tweet by Jones, who said this upcoming season will be the best of his career so far. The wide receiver gave Jones an update, telling him that the defense was looking good so far, so it would only get better with the 24-year-old on the field.
Jones, however, is not just taking the summer off, as he trains independently and works to improve on his 15.5 sacks from last season. He also had 40 tackles last season and 100 tackles in his three year career. As tough as it is for a DT to record an interception, Jones also had one of those last season, and even took it back for six.
Bottom line, Kansas City needs to get this deal done.