Cam Newton Reacts to Joining Patriots on Instagram Story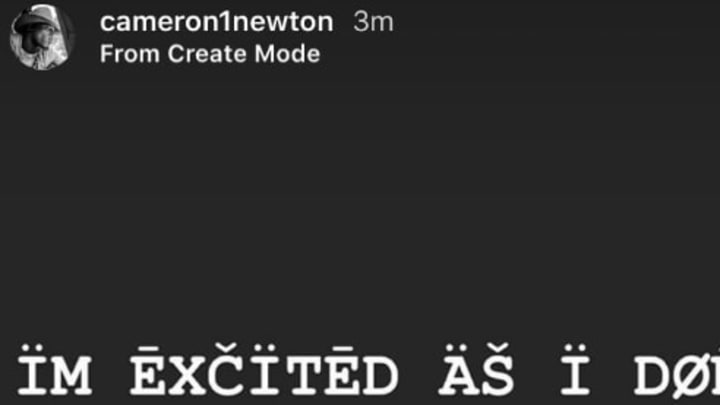 Cam Newton reacts to signing with New England Patriots /
If anyone can translate Cam Newton's font, please let us know.
For now, though, we'll just judge this as general excitement. The new Patriots QB took to social media a few hours after his signing was announced, and told the world exactly how he feels in joining the six-time Super Bowl champs.
It could be argued that Newton is an upgrade over a 42-year-old Tom Brady, especially given how the Patriots are currently constructed. As a run-heavy team in an NFL predicated on passing, the Patriots are an older mold that no longer suited a stationary Brady, who needs weapons around him to play to his strengths.
Newton, meanwhile, is a threat to run himself, and can extend plays to take advantage of bigger wideouts who needs a little more time to get open. Look no further than N'Keal Harry and Mohamed Sanu, who are surely nodding in approval of this move.
Newton is a Patriot, and he's thrilled. With another chance at a starting job on a team of this caliber, we're not sure we blame him.