Bud Dupree Calls Out and Insults Steelers Writer for Stirring Up Beef on Team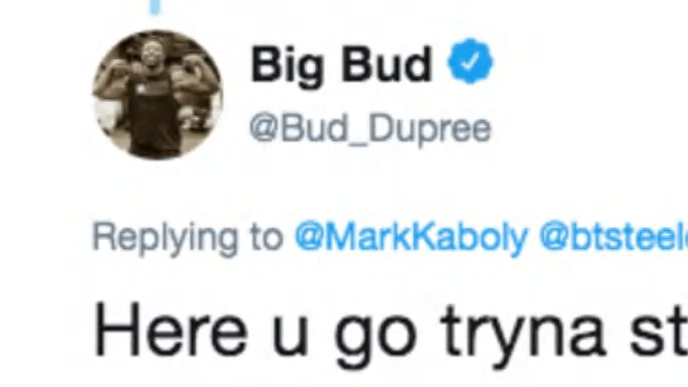 The Steelers have constantly had their team pop up in all the wrong headlines this offseason, thanks in part to the swirling departure of Antonio Brown to Oakland. While the organization tries to move forward from the hectic offseason, The Athletic's Steelers writer Mark Kaboly was called out by LB Bud Dupree, after linking JuJu Smith-Schuster's recent remarks to Antonio Brown once again.
This guy clearly picked the wrong day to try starting beef. Bud Dupree's stat line for the season is now 42 tackles, 5.5 sacks, one interception returned for a touchdown, and one ROAST.
Dupree didn't hold anything back in this brutal response to the writer. Yet, the journalist was not going to let the NFL linebacker get the last laugh.
Kaboly could've seen this coming. You can't expect to offer up inferences on what players actually mean in their off-the-field comments and not expect some blow back.
Dupree didn't come off looking so good in the tweets either, however, as some fans think this type of response is exactly like something Antonio Brown would say
If you mess with the bull, you get the horns.