Broncos RB Melvin Gordon Calls Out Chargers for Not Maximizing His Potential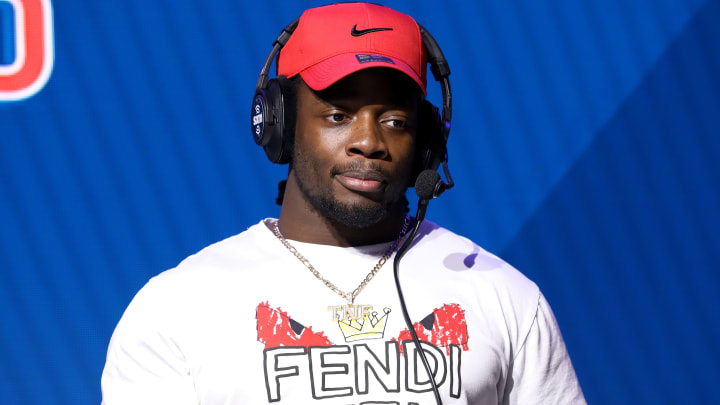 The Los Angeles Chargers stood pat last offseason as running back Melvin Gordon embraced a holdout with hopes he'd be given a fresh contract extension. However, the 27-year-old star's efforts were for naught and he ultimately reported to the team a few weeks into the 2019 season to play out the final year of his rookie deal.
As we know, Gordon signed with the Denver Broncos a few months back, and it goes without saying that he isn't fond of how things ended with the Chargers, who didn't even consider re-signing him in free agency.
What we didn't know, however, is the fact that the two-time Pro Bowler felt that Los Angeles' system didn't maximize his full potential.
During an appearance on NFL insider Ian Rapoport's "RapSheet + Friends" podcast, Gordon admitted that he expects to return to form in the Broncos' system after a forgettable performance last campaign. The former No. 15 overall pick averaged a lousy 3.8 yards per carry on 162 rushes last year with LA. He totaled 612 yards and eight touchdowns, and was vastly outplayed by versatile RB Austin Ekeler, who registered 1,550 yards from scrimmage, 92 receptions, and 11 scores in LA's pass-heavy offense.
All told, that's a small sample size. In the previous four seasons, Gordon averaged over 224 carries per season, including a whopping 284 tally in 2017. Saying the Chargers' system wasn't built for him is ridiculous. They literally made him the focal point of the offense for four seasons, and probably would have done so for five had he not held out.
Outside of his elite touchdown numbers, the former Wisconsin Badger was largely ineffective as a runner with the Chargers. Only once across his five-year career has he logged more than 3.9 yards per tote in a single season.
We get that Gordon holds a bitter grudge against Los Angeles, but coming up with excuses that hold no value to slam the franchise makes him look silly.