Brewers Reportedly Promote Top Prospect Keston Hiura to MLB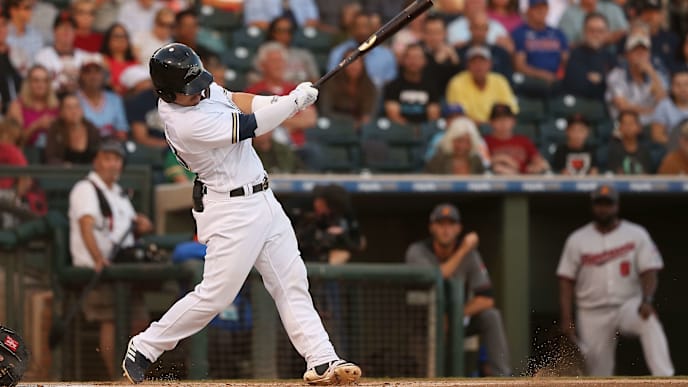 It looks like one of the top prospects in all of baseball is on his way to the show, as the Milwaukee Brewers have promoted second base prospect Keston Hiura to the bigs ahead of Tuesday night's match-up against the Phillies.
And yes, all he does is rake.
Hiura is not only the top prospect in the Brewers' farm system, but he is one of the brightest in all of baseball. The UC Irvine alum is ranked as the 15th best overall prospect by MLB Pipeline. Though Hiura may not be the most physically imposing player you'll see, standing at 5-11 and 190 pounds, his bat packs a mighty punch. Scouts rave about his smooth swing and explosive bat speed, claiming it should transition very well to the major league level.
The former Arizona Fall League MVP was raking in Triple-A so far this season, with a cool .333 batting average, and a monstrous .698 slugging percentage, coupled with 11 home runs. It's clear that Hiura is ready for the next step.
With the struggles of current Brewers second baseman Travis Shaw (and Mike Moustakas), we will likely see Hiura take a good chunk of his at-bats. If Hiura hits anything like he has in the minor leagues, he will certainly be here to stay and add another excellent bat to an already-stacked Milwaukee lineup.