Brett Favre is a Big Fan of Patrick Mahomes and Baker Mayfield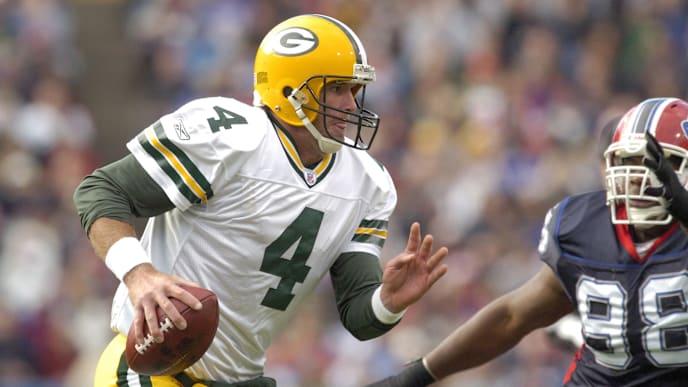 Patrick Mahomes and Baker Mayfield are two of the brightest young stars the NFL has to offer right now. With Mahomes taking home the MVP award last season and Baker lifting the Cleveland Browns out of the NFL abyss, there's no telling how great these two phenoms could be one day.
The two had the NFL world buzzing last season, and one Hall-of-Fame quarterback has started to take notice: Brett Favre.
Former Green Bay Packers great Brett Favre is liking what he's seeing out of both Mahomes and Mayfield, claiming that the two have very similar playing styles to his own. When speaking Nate Ulrich of the Akron Beacon-Journal, Favre stated, "Yeah, I think his style of play (Baker Mayfield), and I've heard the same thing about Mahomes, and I agree with both, that their styles of play - if you had to pick a former player - would certainly match up to my style."
Not only does Favre believe Mahomes and Mayfield play with the same reckless abandon style that he did, he also believes this is only the beginning for these two.
Baker and Mahomes have been compared to the legendary gunslinger ever since they entered the league. They both bring a unique brand of excitement to the field, the same type of excitement that Favre was known for.
They both certainly have the potential to be just as iconic as Favre when it's all said and done. Time to see what they can offer up in 2019-20.