BREAKING: Jets Interim GM Adam Gase Trades LB Darron Lee to Chiefs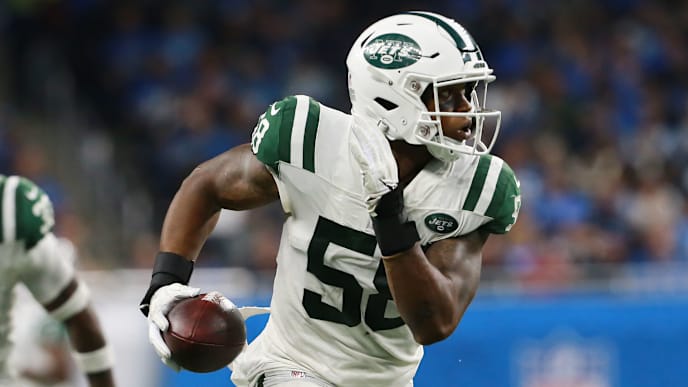 The New York Jets are the talk around the NFL on Wednesday after the team fired general manager Mike Maccagnan earlier in the day. And it didn't take long for head coach Adam Gase to make his first move as New York's interim general manager.
According to NFL insider Adam Schefter, the Jets have traded linebacker Darron Lee to the Kansas City Chiefs in exchange for a 2020 sixth-round pick.
Life sure came quickly at Lee, who tweeted his apparent happiness about Maccagnan's firing Wednesday afternoon. Now, he's off the Jets roster altogether.
Lee has been on the trading block for awhile now, as the former 2016 first-round pick out of Ohio State never panned out for New York. Throughout his Jets tenure, Lee was suspended twice, once for PED use and the other for showing up late to a team practice. On top of that, Lee had issues with on-field penalties, which resulted in numerous fines by the league.
In 40 games with the Jets, Lee recorded 241 tackles, 11 passes defensed, four sacks, three interceptions, and two forced fumbles.
Lee will look to rejuvenate his career in Kansas City, as Gase moved on from the former Maccagnan draft pick.
Another Jets selection looking for a fresh start. What are the odds?