Ronald Acuña Jr. and Freddie Freeman's NL MVP Odds are Telling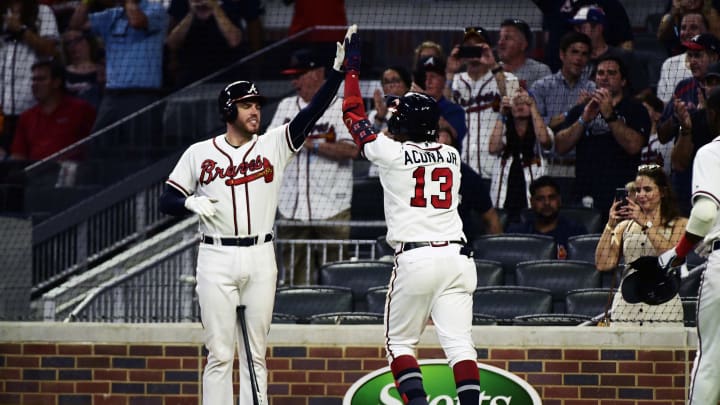 The Atlanta Braves have some of the best young stars in baseball. Ronald Acuña Jr., Ozzie Albies and Dansby Swanson form a young core, while Freddie Freeman is a four-time All-Star at the age of 30.
There were high expectations surrounding the team before the MLB shutdown in March and that remains true ahead of this year's 60-game season. New MVP odds for the 2020 campaign feature two Braves stars in Freeman and Acuña, with one getting the edge as not only the best player on the team, but one of the best in all of baseball.
Acuña will be entering his third MLB season and is already tied for the best odds to win the National League MVP Award with Mookie Betts and Christian Yelich. The young outfielder is only 22 years old and has a Rookie of the Year Award and a Silver Slugger to his name. He is also fresh off a season in which he had 41 home runs, 22 doubles and 37 stolen bases.
Freeman's 2019 season was great as well. The veteran hit 38 home runs and added 34 doubles to take home a Silver Slugger Award himself. He also finished top 10 in NL MVP voting for the second straight season.
Acuña has as much hype surrounding him as anyone in MLB and the odds show he is the clear face of the franchise at only 22 years old. Exciting times are coming for the Braves, no doubt about that.