Boxing Legend Pernell Whitaker Killed After Being Hit by Car in Virginia Beach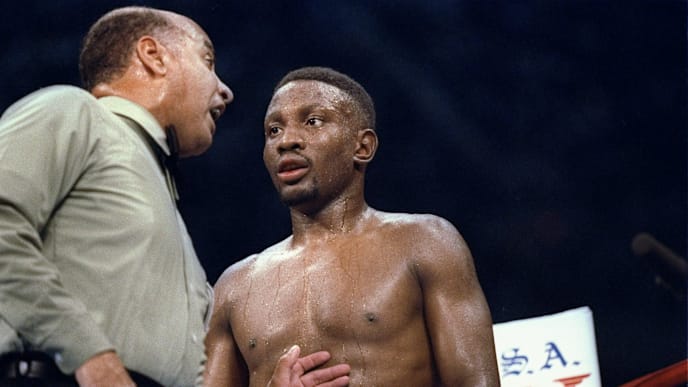 Tragic news in the boxing world from Sunday night, as legend Pernell 'Sweet Pea' Whitaker was struck by a car and killed in Virginia Beach.
This was not a case of hit-and-run, as the driver who struck Whitaker did stay on the scene until police arrived. While the proper authorities were called to the site of the accident at Northampton Boulevard and Baker Road, they were unfortunately too late, and little could be done to revive Whitaker.
'Sweet Pea' was inducted into the Boxing Hall of Fame in 2006, having fought the likes of Oscar De La Hoya and Julio Cesar Chavez, losing both decisions in controversial fashion. Whitaker also won an Olympic Gold Medal in 1984, representing his country admirably.
Whitaker's peak was a four-year period from 1993-97, in which he was considered the No. 1 pound-for-pound fighter in the world. With a 40-4-1 overall record, Whitaker was recognized as one of the all-time greats, and never wavered from taking on some of the best fighters in the world regardless of his status or what he risked to lose. This mentality is, for the most part, lost in today's boxing world
Whitaker is survived by his five children. Our thoughts go out to his family in this difficult time.