Red Sox Discussing Opener Should Scare Fans About Limited Rotation Depth
By Michael Luciano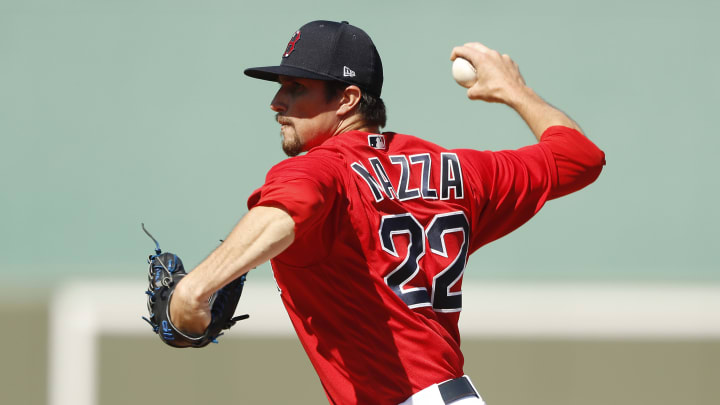 If Chris Mazza can't lock down a starting role, the Red Sox might use an opener / Michael Reaves/Getty Images
So much attention has been directed at the lineup of the Boston Red Sox after the Mookie Betts trade, but it must be noted that their starting rotation is currently leaking coolant at an alarming rate and running on fumes.
Losing Rick Porcello to free agency and David Price as part of the Betts deal has left the Red Sox so bereft of pitching options that Chaim Bloom and Ron Roenicke appear resigned to using an opener every fifth game this season.
Currently, ace Chris Sale is not on track to pitch on Opening Day due to pneumonia. Eduardo Rodriguez has proven to be a solid starter in the past, but he's hardly ace material. Martin Perez and his 5.12 ERA do not inspire a ton of confidence. Neither does Nathan Eovaldi, a starter/reliever hybrid who put up a problematic 5.99 ERA last season.
Boston will have questions about their rotation even if everyone is healthy. Even though the likes of Chris Mazza have impressed in Spring Training, Red Sox fans have quite a long way to go before they can feel confident about their rotation.
Losing Porcello didn't look like a crippling loss when he originally left for the New York Mets, but the Red Sox would do just about anything for someone with his experience in the rotation. Throwing Price into the Betts deal has effectively crippled their rotation. All told, expect a lot of high-scoring contests at Fenway this season.