VIDEO: Bo Nix Rushing TD Gets Auburn Back Within a Score vs Georgia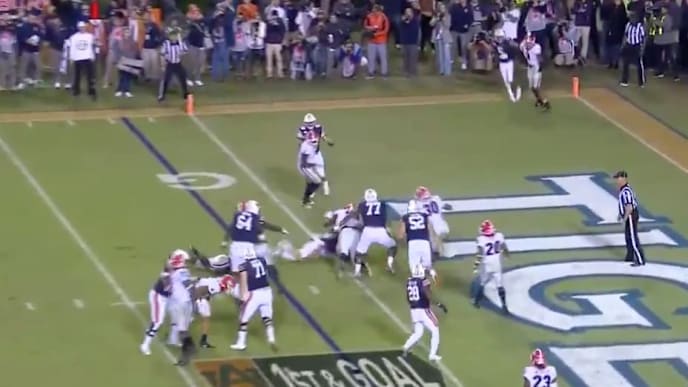 The Tigers aren't quitting just yet! Trailing 21-0 against the rival Georgia Bulldogs, Auburn has revved up the hometown crowd with a couple of late scoring drives. The latest comes courtesy of quarterback Bo Nix, who called his own number and reached out over the goal line with just over seven minutes to play to help make it a one-score game at Jordan-Hare Stadium.
The Dawgs were crusing. The Tigers were misfiring. But now, we've got ourselves a game.
All in a day's work for the Deep South's Oldest Rivalry. The War Eagle's wings are anything but clipped in quarter number four.