Blake Griffin Calls Out Jalen Rose, Paul Piece and DeMarcus Cousins in One Perfect Tweet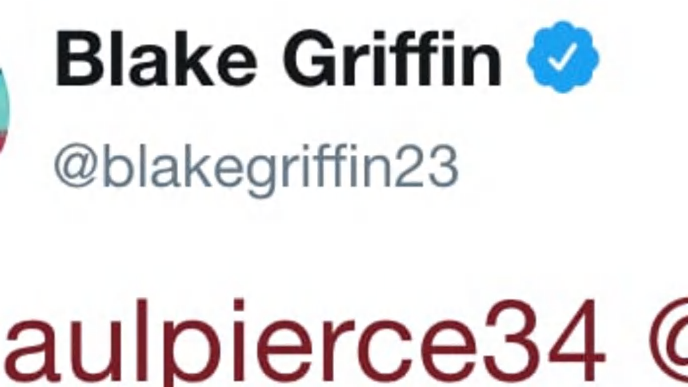 It wouldn't be the NBA offseason without some Twitter beef, with Detroit Pistons big man Blake Griffin being right in the middle of all the drama.
Griffin delivered the first fatal blow, taking shots at Jalen Rose, Paul Pierce and DeMarcus Cousins all in one comment.
Of course, still salty from his NBA Finals loss, Cousins couldn't resist firing back with his own shade.
From there, these NBA superstars, both past and present, have just been trading insult after insult like children. Somebody break this up before Paul Pierce gets carried off in a wheelchair to relieve himself.
Here's Jalen!
And now he's going after Pierce!
Then Boogie called out both the retired players.
Cousins rarely gets along with anyone to begin with, so when you add Griffin's antagonizing tendencies into the mix, Twitter brawls like these can break out and last for hours.
If they really wanted to know which one of them is soft, they would just look at their feeds and realize they are all soft for merely engaging in this mindless exchange of opinion.
Truth be told: Cousins and Griffin could both use some Charmin to clean up after their disappointing seasons.