3 Incredible Yankees Matchups We've Already Missed Thanks to COVID-19 Pandemic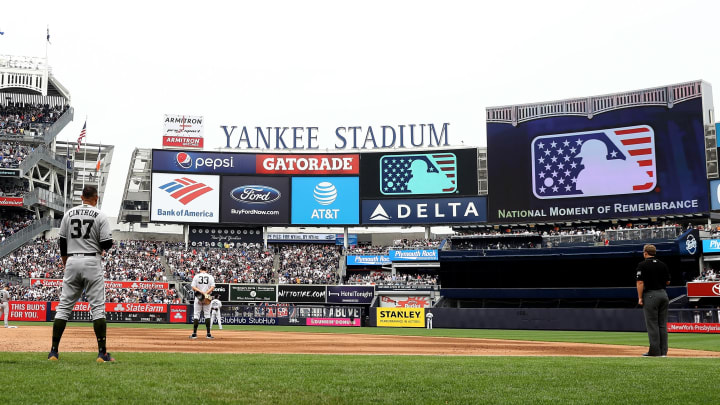 With 27 World Series championships in their franchise's history, there aren't many reasons to feel sorry for the New York Yankees in normal circumstances. But it's hard not to feel bad for Yankees fans right now considering there's zero Major League Baseball happening.
The 2020 MLB season is postponed due to COVID-19, delaying what should already be an exciting, title-contending season for the Bronx Bombers. With that in mind, let's identify three attractive matchups Yankees fans would've already been treated to, if not for the coronavirus pandemic.
1.

Tampa Bay Rays
The Tampa Bay Rays are highly likely to be the Yankees' biggest competition in the AL East this year. Lead by ace Charlie Morton and 2019 All-Star Austin Meadows, the Rays brought back most of the team that pushed the Houston Astros to five games in the 2019 ALDS. The Rays and Yankees were set to go head to head in a three game series in Tampa from March 30-April 1.
2.

Oakland Athletics
With the Astros humbled profoundly in the wake of their cheating scandal, the Oakland Athletics look ready to contend for the AL West. Lead by infielders Marcus Semien, Matt Chapman, and Matt Olson, the Athletics tallied the fifth-most home runs in the league in 2019 with 257. A scheduled April 10-April 12 series with the power-hitting Yankees is one fans are sorely missing.
3.

Cincinnati Reds
Who doesn't love interleague play? If the MLB season continued on without postponement, the Cincinnati Reds and New York Yankees would be playing against each other for the first time since 2017 this very weekend, April 17-19. Because of the coronavirus, the world may never know how former Yankee Sonny Gray would fair against his former team.