Ben Zobrist's Timetable for Return to Cubs is Absolutely Ridiculous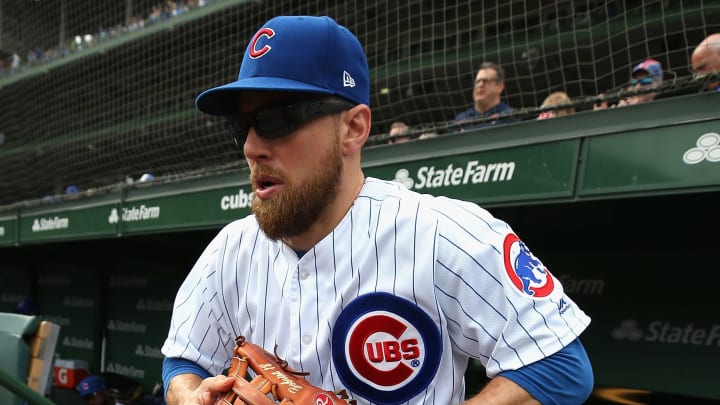 National League Tiebreaker Game - Milwaukee Brewers v Chicago Cubs / Jonathan Daniel
The Chicago Cubs have been without one of their key players for some time now, as utility man Ben Zobrist and his wife, Julianna, are in the midst of a divorce that was brought to the public eye roughly a month ago.
Filing for a divorce can be a long, dragged out ordeal. You understand Zobrist and his family needing to take some time and work through this, which is why he might not return to the team until sometime in September.
There still isn't a specific timetable on Zobrist returning to the field for Chicago, but Cubs president of baseball operations Theo Epstein is optimistic he'll return at some point in 2019.
Is it just me or does this seem like a long time for him not to be at work? Not all businesses have maternity leave, but Zobrist can be gone from his job for almost five months? What a country we live in.
That's harsh and a very cynical point of view. It's truly great that he can spend time with this three children during this rough time, but to essentially take the entire season off in the final year of your deal seems a little bit farfetched, especially since he's earned $86 million throughout his career and likely has the means to foster a comforting situation for his kids.
Yes, it's awful to question his absence, but it's just a little odd that the team is letting him be absent for nearly the entire season because he's in the middle of a divorce.