Bellator 225 Live Stream Reddit for Mitrione vs Kharitonov 2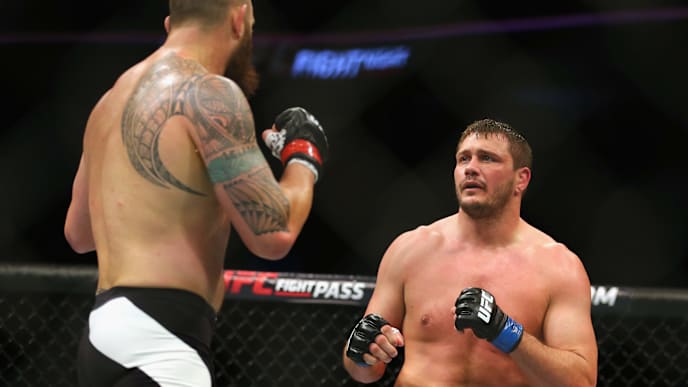 After their first match ended in a no contest after just 15 seconds do to an accidental strike in the groin, Matt Mitrione and Sergei Kharitonov will get back in the ring and square off once again during the main event at Bellator 225 from Webster Bank Arena in Bridgeport, Connecticut.
How to Live Stream Mitrione vs Kharitonov at Bellator 225
Prelim matches will start at 6:45 p.m. ET and will stream on the Bellator app. The main card for Bellator 225 begins at 9 p.m. ET on Paramount Network, with additional streams available on the Reddit MMA Streams subreddit community.
Bellator 225 Fight Card
Kharitonov, who is at his best when he's standing up due to his years of experience as a kickboxer, comes into this match as a bit of an underdog, but his punching power and speed could be enough to topple Mitrione.
Mitrione, who played briefly for the New York Giants as a defensive lineman, suffered his first loss in Bellator since his move from UFC when Ryan Bader took him down at Bellator 207. Following his no contest at Bellator 215, he's looking to get back in the win column.
These two heavyweights are among the more lethal offensive fighters in the division, and that should make for enthralling television.