Baker Mayfield Pays Up on Amazing NFL Rookie of the Year Bet With Saquon Barkley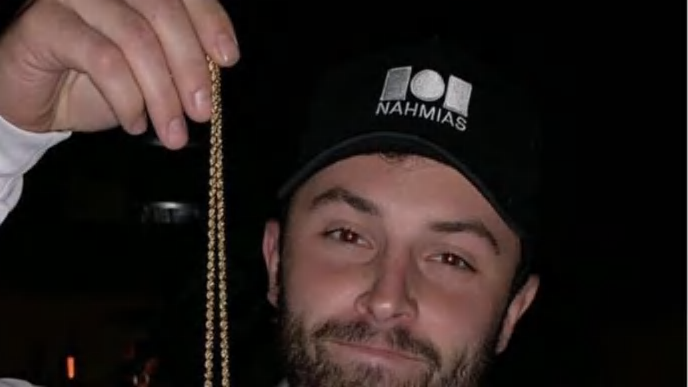 Baker Mayfield and Saquon Barkley went first and second overall respectively in the 2018 NFL draft, but they ended up flipping spots in the 2018 NFL Offensive Rookie of the Year voting.
The two made a bet over who would win the award, and the Cleveland Browns quarterback has just now paid up on his bet with an amazing chain.
The chain hilariously pays homage to Barkley's famous quads. It also epitomizes the good-natured relationship the rising stars share.
The two both had amazing first seasons on the big stage. Barkley finished with 2,028 yards from scrimmage as the primary contributor on the New York Giants.
Mayfield threw for 3,725 yards and 27 touchdowns in 14 appearances for the Browns, giving the team it's first breath of fresh air under center in a long time.
Both players now head into their second NFL seasons shouldering high expectations from virtually everyone. Matching their early success will be no easy task.
Barkley might be just a little bit heavier heading into training camp if he chooses to don his newly earned chain, though.