Auston Matthews Calls Out Leafs After Loss to Bruins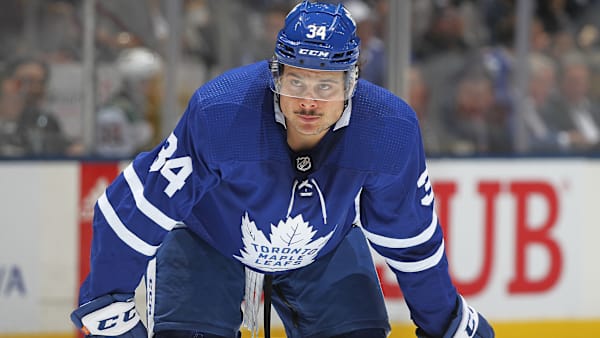 The sluggish start of the Toronto Maple Leafs has been one of the more surprising storylines in the early stages of the 2019 NHL season, especially when you consider that they finished third in the Atlantic Division with a 49-26-7 mark last year.
The star-studded squad fell to a measly 5-4-2 after conceding two third period goals against the Boston Bruins in a 4-2 loss on Tuesday night. Of course, the Leafs blew a 3-2 lead versus the Columbus Blue Jackets 24 hours prior on Monday and ultimately lost that game in overtime.
Well, this recent poor run of form has practically forced star center Auston Matthews, fresh of sealing a five-year, $58 million contract back in February, to call out himself and his teammates.
"It's just not good enough," said Matthews speaking to TSN reporters after the loss. "We need to be better and I think it comes from the leadership group. I need to be better. All of us need to be better. We just need to look each other in the eye and hold each other accountable. It's just been the same thing kind of over and over for us. We haven't been disciplined, we're taking ourselves out of the game with lots of penalties."
That about sums it up.
We admire Matthews coming out and addressing the issue, but that doesn't exactly fix things either.
Toronto has just looked like a different team on the ice without captain John Tavares, who is shelved for two weeks with a broken finger that he suffered last week, as they've dropped two of three since he went down. That, however, shouldn't serve as an excuse given the sheer talent of Mike Babcock's side.
It's still significantly early in the new campaign, but something needs to change. One thing is for certain, and it's that Matthews was absolutely justified in calling out himself and his teammates.