VIDEO: Auburn's Zakoby McClain Records 100-Yard Pick 6 After Pass Bounced off Najee Harris' Back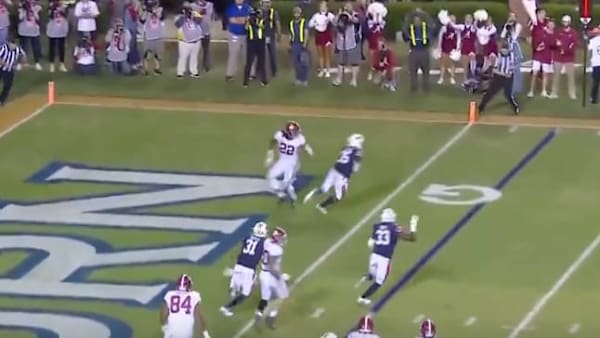 This year's Iron Bowl has been a back-and-forth battle featuring multiple lead changes and just about every facet of excitement college football fans could have hoped for. Well, in order to add to the allure of the game, Auburn's Zakoby McClain made one of the defensive plays of the year when he caught an interception and ran it back a full 100 yards.
Mac Jones' throw didn't quite have enough mustard on it, as instead of leading Harris for an easy six, he ended up throwing it behind him. Despite Harris' efforts to make an absurdly difficult behind-the-back catch, McClain ended up with the ball in his hands and took off the other way, going the full length of the field.
After this wild turn of events, Auburn finds themselves on top.