Atlanta Falcons Twitter Hooks Up Baylor Fan After Bears Blow 28-3 Lead Against Oklahoma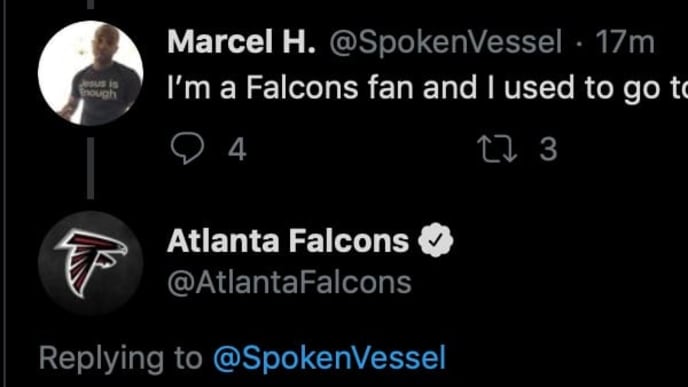 The Baylor Bears joined an awful, dubious club in the annals of sporting failure Saturday evening. Up 28-3 in the second quarter of their Big 12 clash with the Oklahoma Sooners, they were outscored 31-3 the rest of the way and somehow, some way lost in front of their home fans.
You might not know what such devastation feels like. But the Atlanta Falcons definitely do.
The Falcons famously blew a 28-3 lead to the New England Patriots in Super Bowl LI, eventually losing 34-28 in overtime. The sting of this game will literally never subside. The franchise is branded by it.
And when you join this terrible 28-3 fraternity, there are prizes.
Good on you, Falcons! Marcel is hurting in the worst way tonight -- assuming he's telling the truth about his fandom -- and nobody knows how he's reeling better than you do. Time to give this man some tickets.
You have a new shoulder to cry on tonight, Marcel. You're not alone in your existential suffering.