Astros Roll Out ALCS Game 6 Lineup as Brad Peacock Gets Starting Nod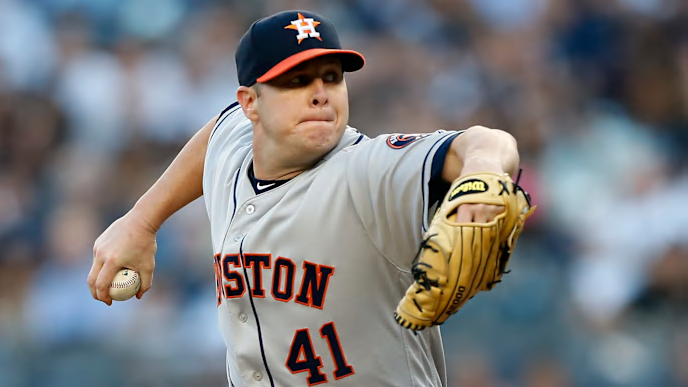 The Houston Astros offense didn't make much headway in Game 5 of the ALCS at Yankee Stadium, as they tallied just one run on five hits, but manager AJ Hinch isn't making any major tweaks ahead of tonight's Game 6.
The top seven in the batting order remains the same. The only changes are Martin Maldonado getting the start at catcher and batting eighth, plus left-handed Josh Reddick getting the start in right field and batting ninth.
The biggest revelation, however, is the fact that righty Brad Peacock will get the start.
Hinch told the media that Game 6 was going to be a bullpen game, but the overwhelming thought was rookie Jose Urquidy getting the start based on anticipated matchups.
Well, the skipper is going with the more battle-tested Peacock, who has one scoreless appearance this postseason and was a huge part of their World Series title in 2017, particularly in Game 3 of the Fall Classic, in which he tossed 3.2 scoreless innings to get the save.