Astros' Game 3 Victory Guarantees Another Gerrit Cole Start in World Series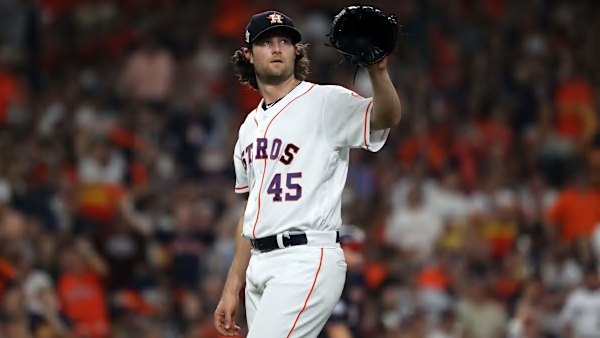 The Houston Astros needed to extend the series in order to give their aces a chance to rest, and with the win on Game 3, they not only bought themselves more life in the series, but will let Gerrit Cole get back on the mound for Game 5.
After his rough outing in Game 1, Cole will be needed to bounce back at Nationals Park in Game 5, having gotten sufficient rest to be back on the hill for another start.
With Zack Greinke and Houston's bullpen locking it down on Friday night, the Astros need just one more win to guarantee a return to Minute Maid Park.
The Astros are due for a bullpen game on Saturday for Game 4, so they'll be looking for Cole to throw a lot of innings in Game 5, considering the bullpen will be depleted.
Should Houston force a Game 6, Justin Verlander will be on the mound, and they'll likely hand the ball back to Greinke in Game 7, if they can extend the series that far.
The Nationals won't go down quietly, and they're confident they can get after Cole for a second time this series, but there's still no one the Astros would rather have on the mound in what could be a do-or-die Game 5.